For over 45 years Smiths Hire have been trading as one of the largest independent hire companies in the North West of England. Having been developed out of the Smiths family's long established coal merchant and haulage operation, Birchfield Haulage, the business has rapidly expanded and now consists of 11 modern Hire it Centres across the region plus it's Head Office in Blackpool. Being established for that period of times does bring it's challenges however; one of those ensuring that the aesthetic looks of our Hire it Centres don't fall behind the times.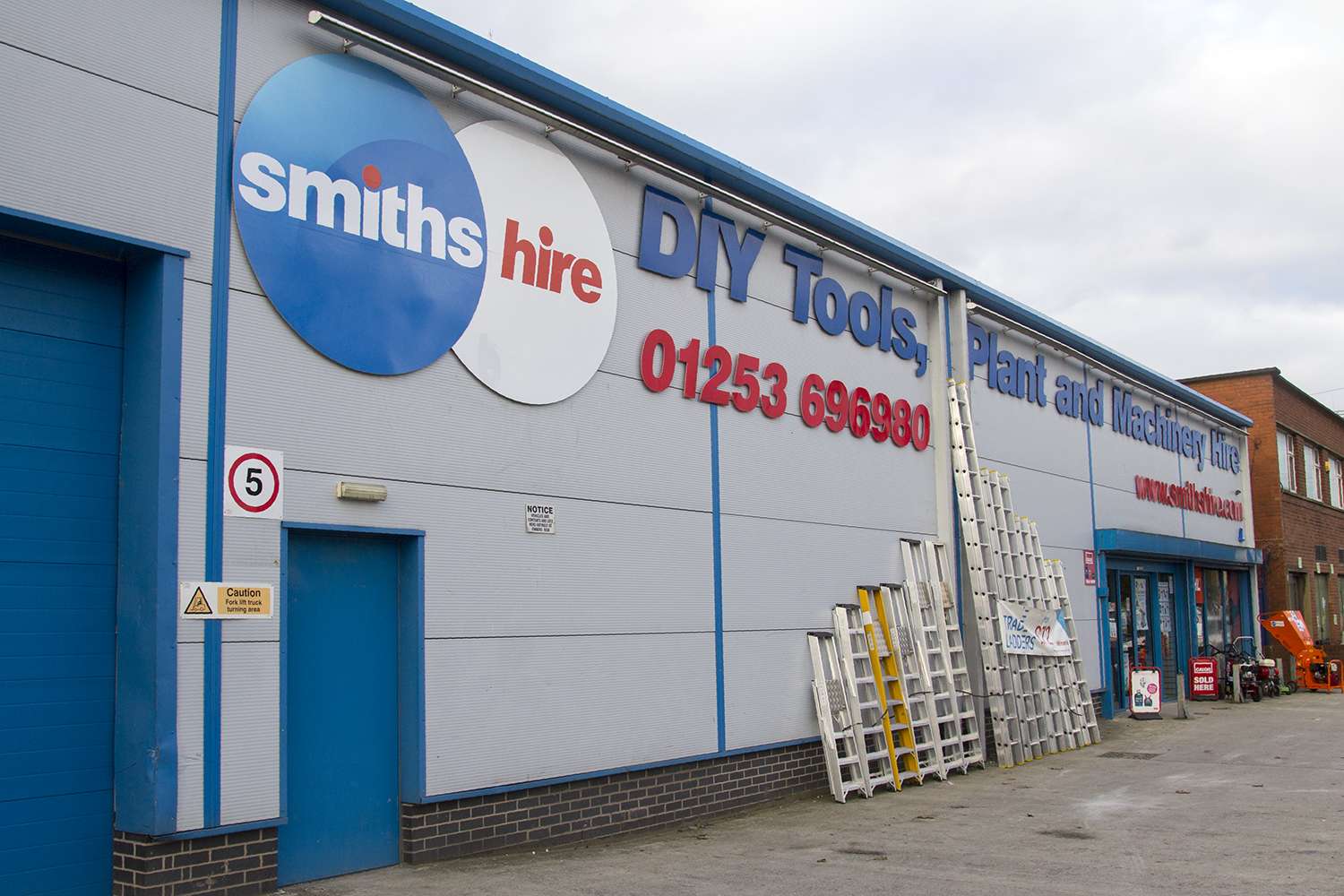 With the Smiths Hire re-brand coming into effect over the past couple of years and the redevelopment of our Preston and Liverpool Centres, it was the turn of our Clifton (Small Plant & Tools Centre) Hire it Centre and our Bolton Centre to be shown a little 'love'.
The resale area of all our depots now follow the same uniformed style, allowing our customers who visit our Hire it Centres the same experience, no matter where they are in the North West as part of our commitment to improving the customer experience.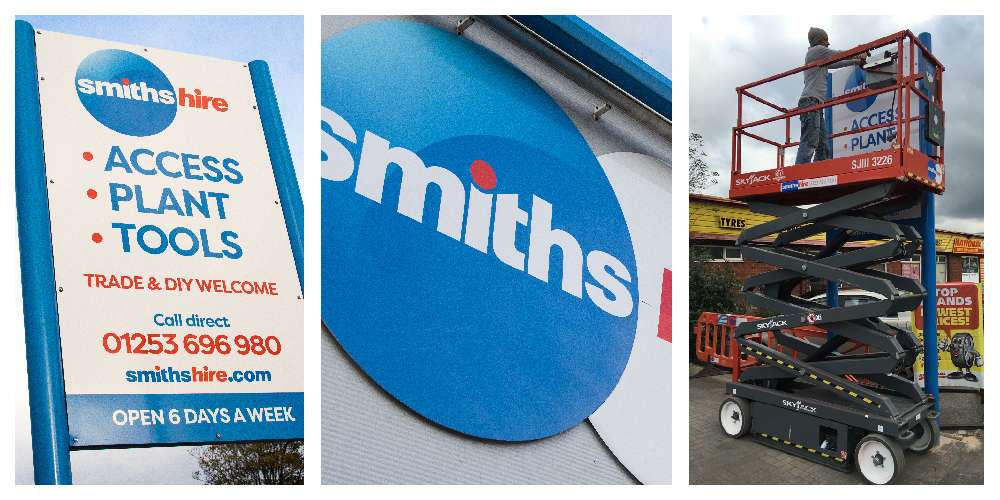 At Clifton, we have now installed an eye catching 5m high monolith so drivers can clearly see the depot whilst driving down Clifton Road. The front of the building has seen a dramatic change with the old Smiths roundel being replaced with a huge 4m wide by 2m high double roudell to bring it in line with the current brand.
Over at Bolton the entire facade of the depot has been converted. The old signage was removed above the windows and has been replaced with the new 'Pro Equipment Centre' branding. The window vinyls underneath have also been updated to remove the previous generation Smiths Hire logo. As with Clifton, a new monolith was installed at street level.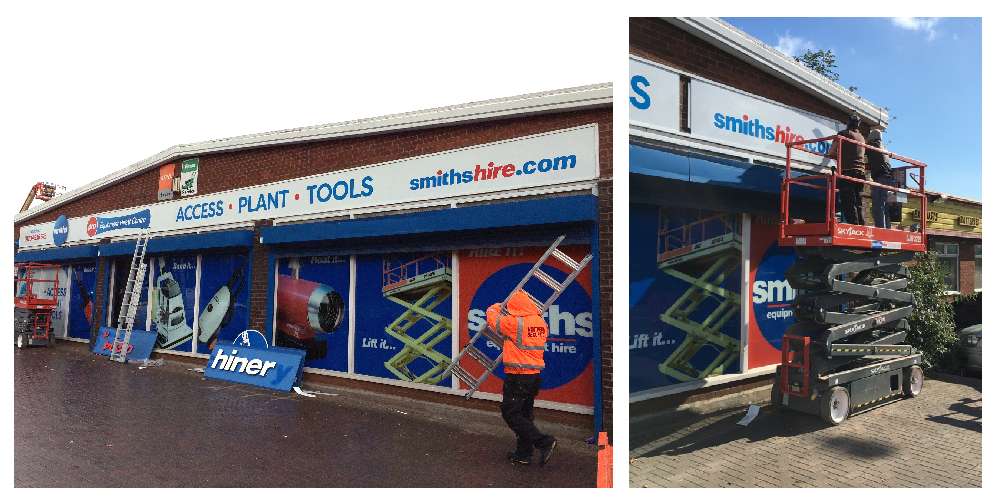 Look out for the new signage and branding on your next visit to one of our 11 North West Hire it Centres!