At Smiths Hire, we have a range of fantastic rotavators available for hire. We've got over 50 years of experience providing trade professionals with a variety of tool hire and plant machinery hire services. With that in mind, you're in good hands with our advice… Here's how you can get the very best out of your rotavator.
How to choose the right rotavator
Choosing the correct rotavator for the job at hand is a key part of ensuring you get the very best results. We offer both a lightweight petrol tiller rotavator as well as a heavy duty petrol rotavator hire service – our Mantis XP lightweight petrol tiller is ideal for churning hard, compact soil in any garden environment, and our Camon C8 Heavy Duty Petrol Rotavator is extremely easy to use, and features a powerful Honda engine to help you easily plough through those bigger, tougher jobs that might require that extra bit of power.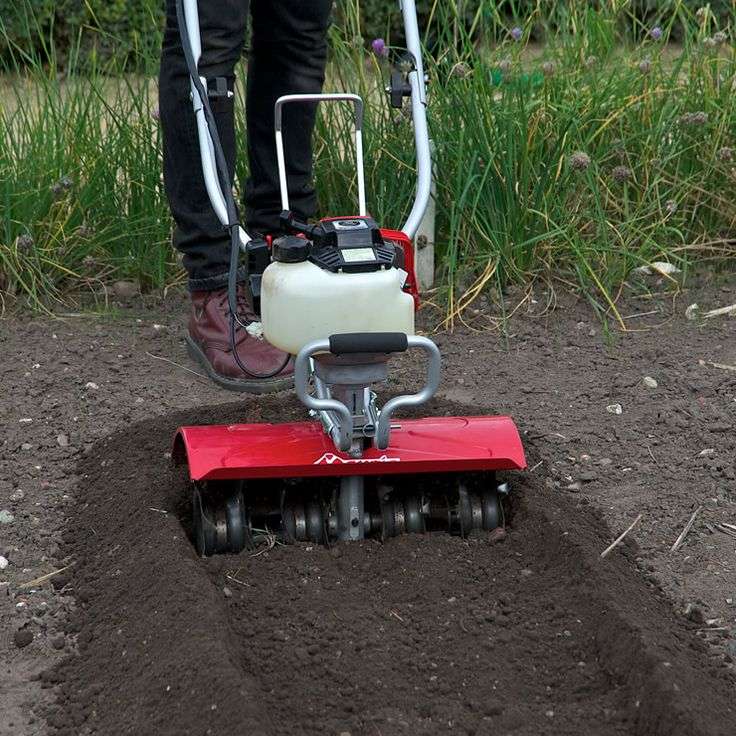 How to rotavate for the best results
Our quality rotavators will help you yield the results you expect, however there's no harm in remembering some good-practice tips:
Ideally, you'll want to do this job during spring or autumn, as the ground is softer and easier to churn.
We'd advise killing off any weeds with a proprietary weed killer first, as they can have a habit of reappearing, even after your soil has been rotavated.
If you do decide to use a weed killer on your soil, we'd recommend leaving it a few weeks before planting any fruit and vegetables in that spot, as some of the chemicals can have a lasting effect on the soil (it's best to check the bottle for details).
For the best results, it is better to clear the ground of grass using a turf cutter, otherwise the ground will be difficult to rake and the leftover lumps of grass can often take root again.
When making sure that the ground is soft enough for the tines to dig in, you need to rotavate the area 2 or 3 times in different directions to break the soil up to make it ready for planting. Be careful when rotavating next to trees though, as the machine can kick if it hits a large root, which can pose a significant risk of injury to you.
If you're creating a vegetable or flower bed, now is a good time to add some compost or manure to the soil, and use the rotavator to mix it in.
Small areas can be levelled with a landscaping rake. For a really flat lawn, it is best to leave the area to weather for a week or two before seeding or turfing, as the ground can be lumpy for a while after rotavating.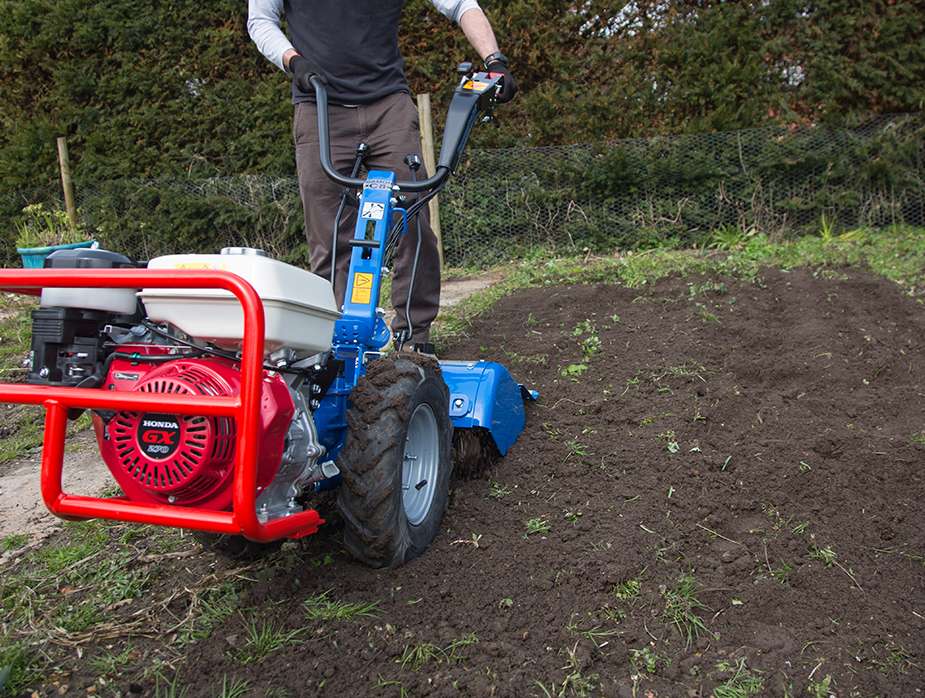 Looking to get started? We offer a great range of rotavators , along with many more types of garden tools.. We operate from 16 tool hire depots across the North West & Yorkshire, including several in major hubs like Manchester, Liverpool & Leeds, as well as our Head Office in Blackpool. That means we can supply whatever you need for your garden anywhere in the Region.