Alongside Smiths' Annual Golf Event we attended the Great Eccleston Show over the weekend of the 16-17th July. Situated at The Showground on the A586 in the picturesque village of Great Eccleston, the annual event showcases the very best of British agriculture. You might, therefore ask, what exactly the Smiths Hire has to do with traditional agriculture, farming and all the associated animals and food that comes with it! The answer is pretty simple; everybody needs to hire equipment! From access booms and lifts, right through to small and large tools, farms and agricultural establishments have a vast requirement for all types of hires – we're here to service that need!
The show itself claims to have 'something for all the family' and stays true to its word, displaying a range of crafts and unique skills including cooking, arts and local handicrafts. On top of this there is the ever popular classes of animals to be judged including horses, dogs, goats, sheep, horses and many more! The large food hall features fresh local produce from the all-around Lancashire and further afield, and demonstrations of sheep herding and bee keeping can be found throughout the day. Of course all of this wouldn't be complete without a sprinkling of mud around the showground!
Back to Smiths and we had an events trailer for the weekend showcasing a range of products, with enthusiastic staff members on hand the chat to the wandering public and tradesmen. Either side of the trailer saw a Hinowa Spider Lift and a JLG 450AJ 15m articulated boom to wow to crowds. The children who visited the trailer certainly went home happy with their blue and white Smiths Hire balloons seen spiraling down the well-trodden paths around the showground.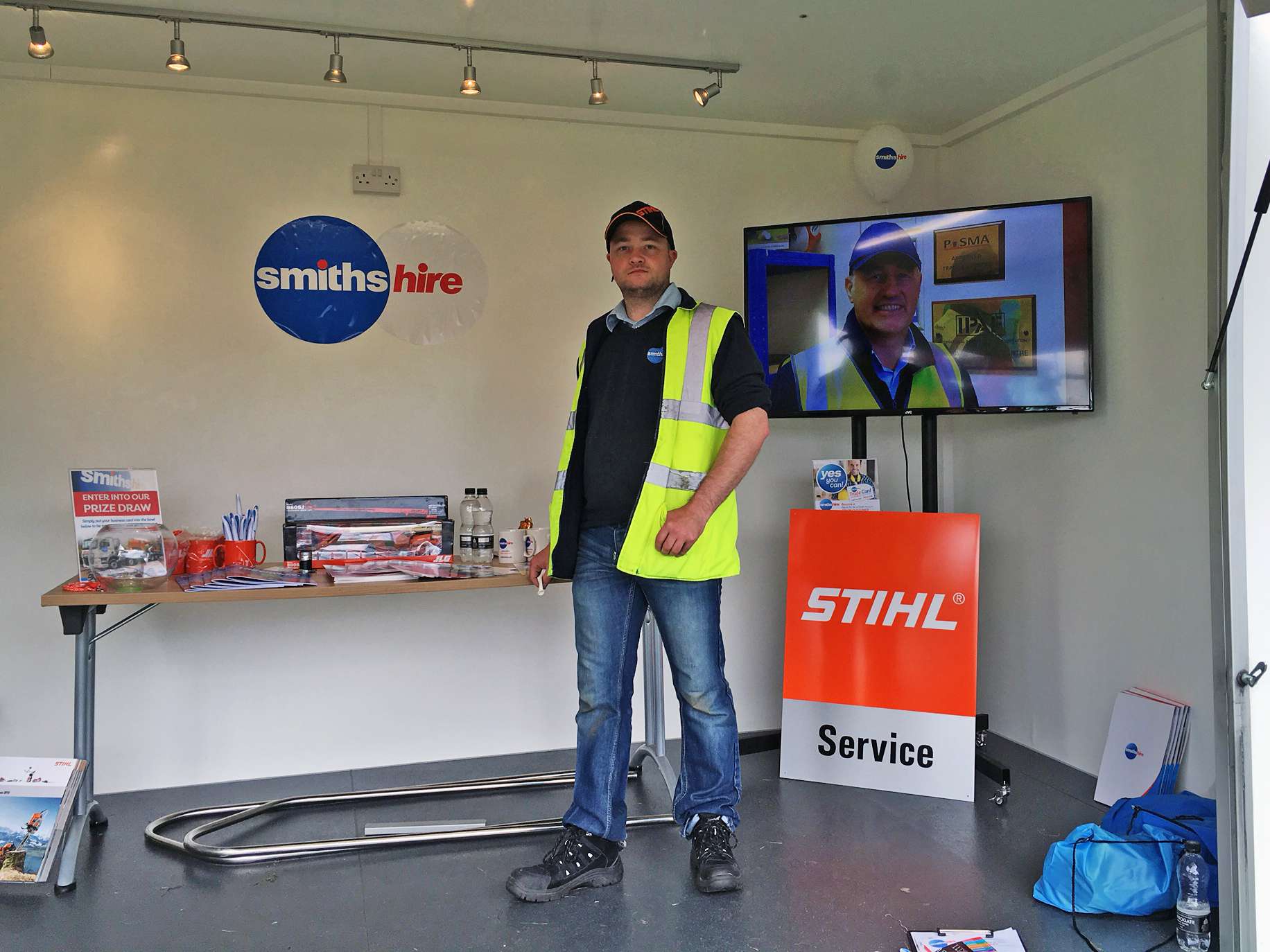 Dave Smith, our in-house trainer at Smiths commented, "The event is a great way to interact with a widespread variety people and to allow us to build relationships in the local community. This is an important part of the Smiths Hire philosophy, being able to show that we give the same level of service to every customer no matter how big or small."