Nothing about our brand should appear "dated". In fact, we work hard here to continue to grow, develop and invest in our skills and knowledge across the entirety of our dedicated team, keeping up to date with all industry news and developments to ensure we stay ahead of the game.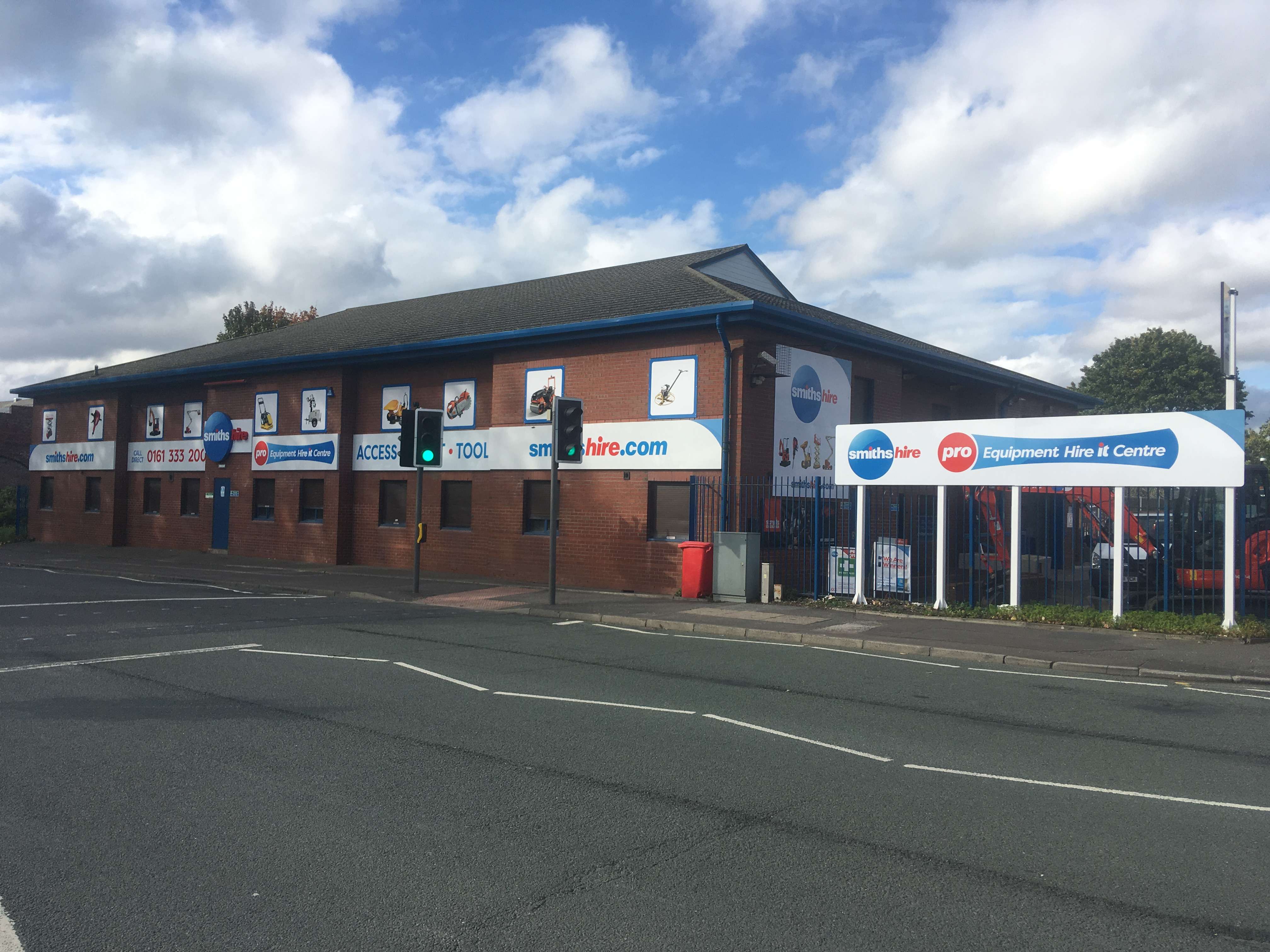 Recently, we have been working on updating and refurbishing each of our depots to make sure they are of the highest quality. Our latest project has been to work on our Manchester depot, where we have given it a completely new modern look. Not only does this new appearance help to keep things up to date, but improves the overall appearance of the depot as a whole. We have included new and exciting features within our depots, such as large TV screens with promotional videos explaining some of the products and services we are able to offer.
We have invested in new signage for our depots which is incredibly fresh and modern in appearance, just like the products and services we offer! As a team here at Smiths Hire, we are very impressed with the final appearance of this new and improved depot in Manchester, alongside the others we have recently completed refurbishing.
Alongside providing our modern look depots and high quality products and services, we will also be continuing to offer customer service and support which is of the same high standards. At each of our depots our experienced team are dedicated to providing you with a memorable service which will leave you with no questions unanswered.
We have recently finished the refurbishment on our other locations like Warrington, St Annes, and Bolton. We look forward to seeing our new and returning customers as they enter the new look premises. Find a depot near you and get in touch with a member of our team today! If you don't have the time to check out the stores in person feel free to check out Facebook & LinkedIn pages for all of the pictures!