Unfortunately it rained all day… Great weather for ducks, but that didn't stop the Golf, and all players carried on determined. Meanwhile inside, the prestigious Mere Resort boasted a luxurious main function room with bar area to welcome the players back after the Golf. As well as the players, we felt lucky to be at this historic venue for the day!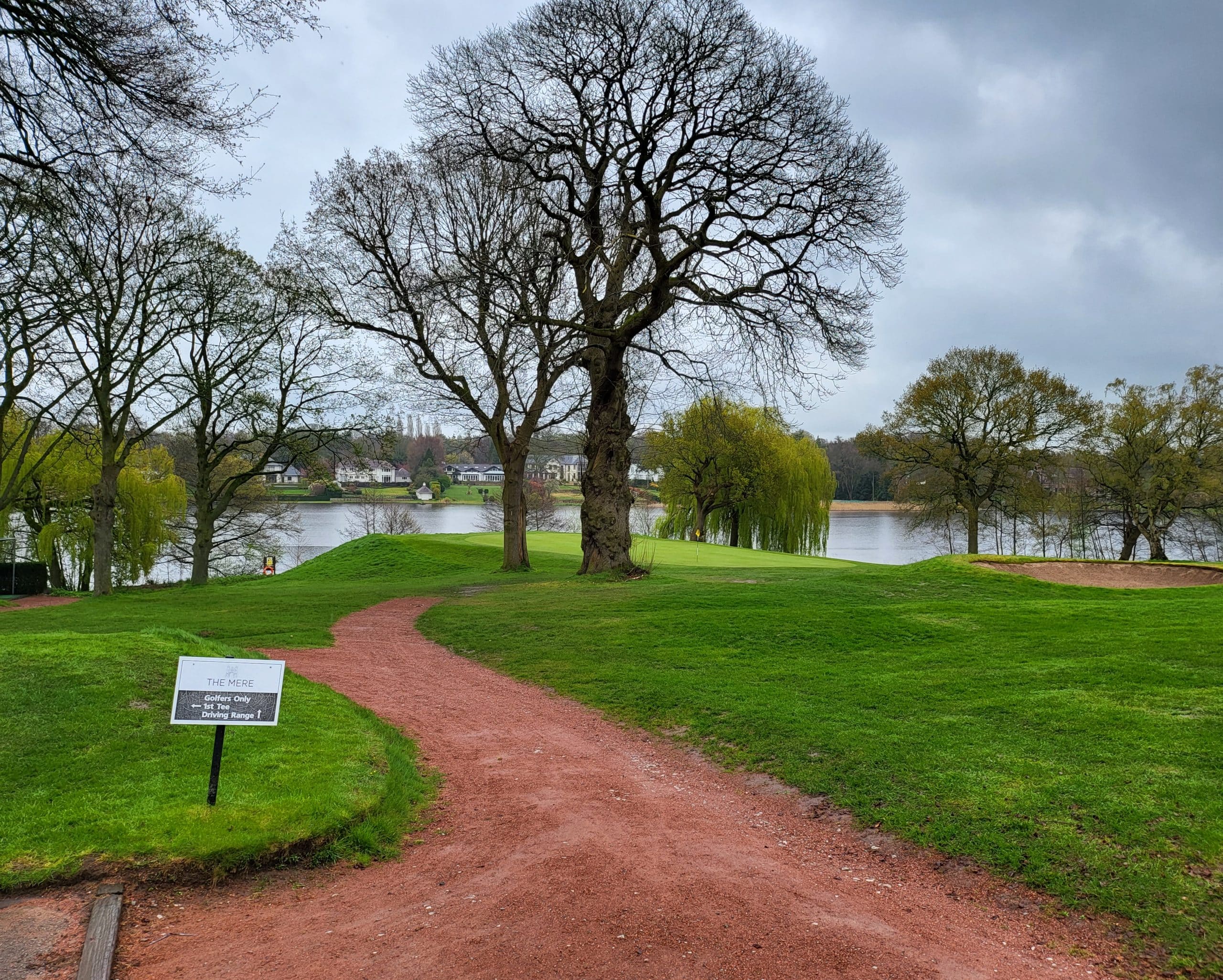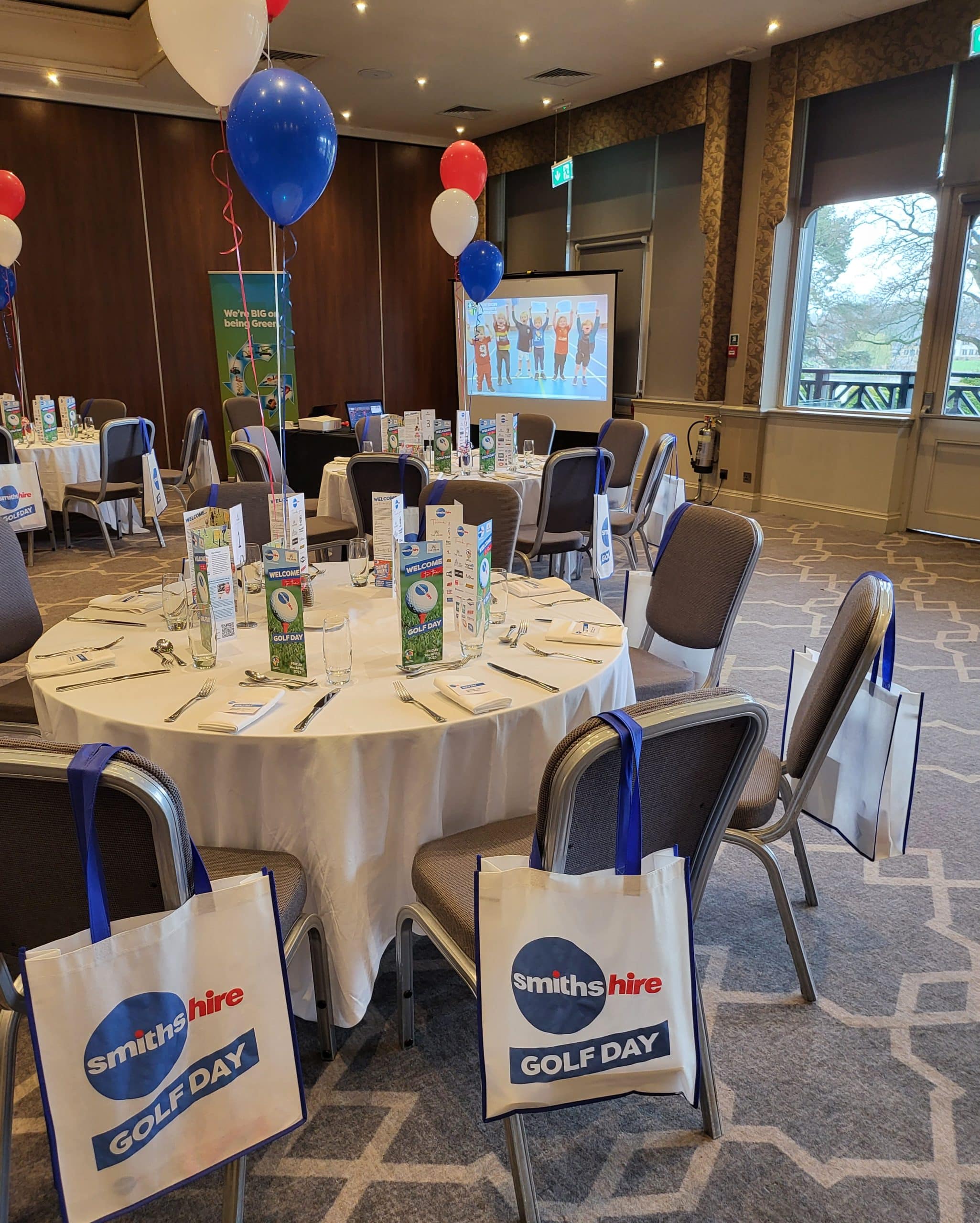 We raised £2,000 for our chosen charity, The Fylde Rugby Community Foundation, which are extremely proud of! The sum of money was collected through a Prize Raffle & Auction which took place after the sit-down lunch.
Items in the raffle & auction included a rugby ball signed by Sir Bill Beaumont, a Sale Sharks jersey signed by the team themselves, tickets for Lytham Festival, a Selfridges hamper, and even some quality kit such as a wheelbarrow and a pressure washer. Not only that, winners and runner up teams also received trophies and gift-sets from Lytham Gin.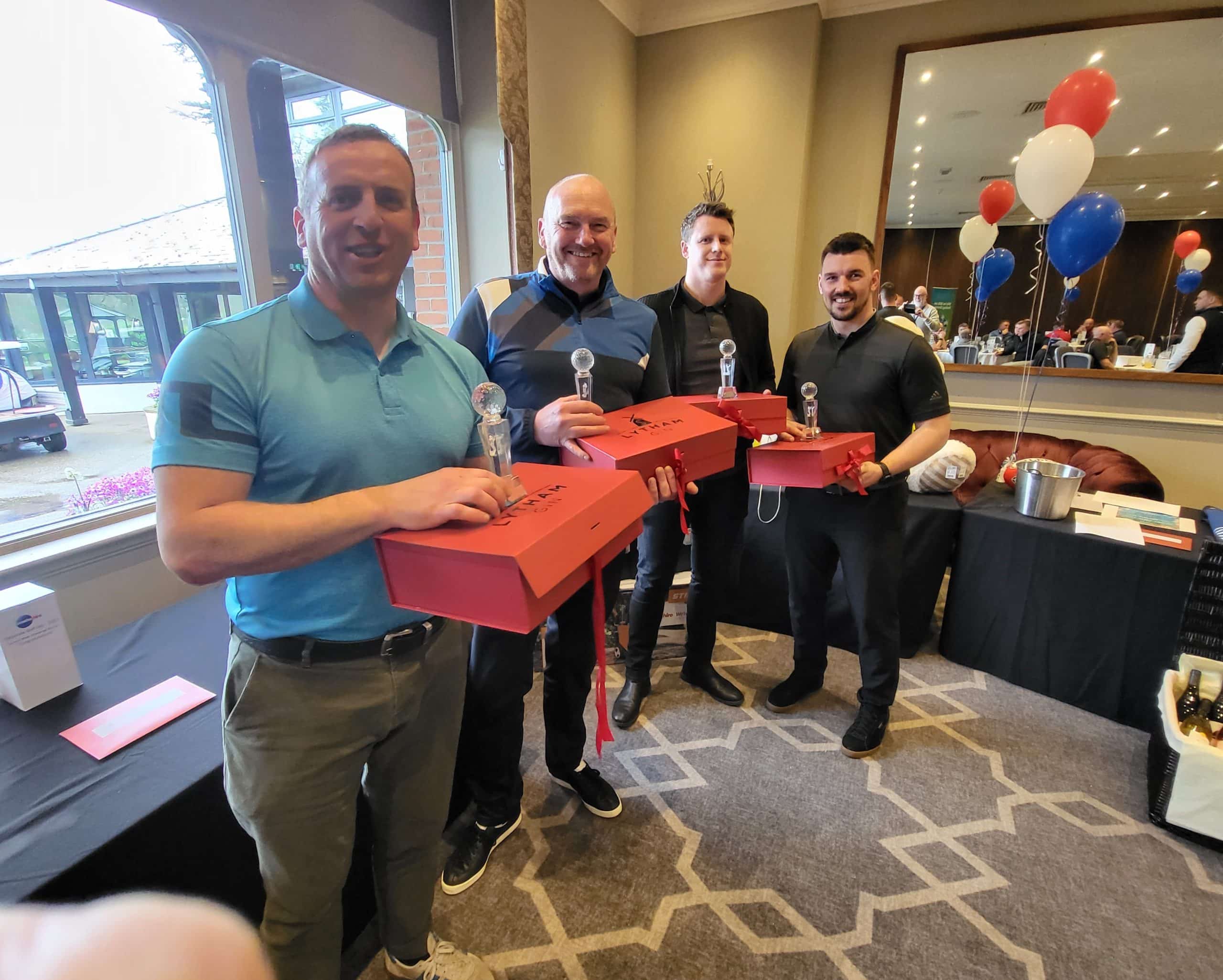 As well as the Raffle & Auction, players also had the chance to take part in what we called 'The Rugby Cement Mixer Challenge' to see who could throw or kick the most rugby balls into cement mixer drums (not as easy as it sounds!)
The unique challenge attracted competitive attention from our guests and helped raise money for the amazing cause.
https://www.fylderugbyfoundation.com/
The Senior team want to say a big 'Thank You' to The Mere Golf Club, The Fylde Rugby Community Foundation (Phill Mills) and to our various product sponsors for putting up some excellent prizes.