The council have stated that the salty sea air had "taken its toll" on the 4.5-tonne ball, which has stood on the promenade since 2002.
Of course, undertaking this mammoth task means specialist equipment and getting the right kit for the job is vital with such a high profile project. Of course, Smiths Hire were delighted to help out. Supplying powered access equipment in the form of a cherry picker and a telehandler. The Mirror Ball is a big part of the local community and a symbol of Blackpool's heritage and the Blackpool based and founded hire firm were first in line to lend a hand.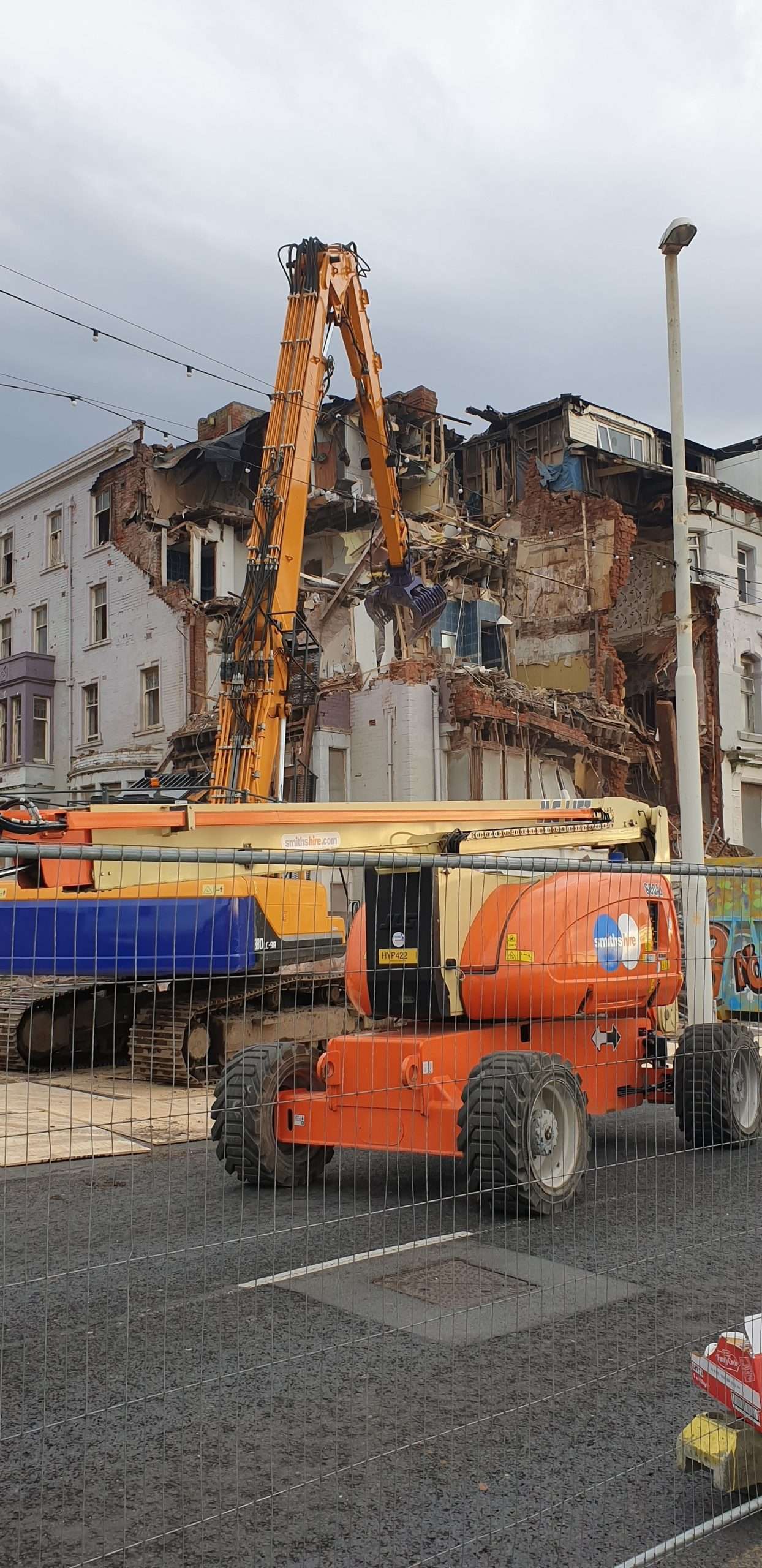 Partners with Blackpool Football Club alongside a host of other local projects and businesses, Smiths Hire are also assisting in the demolition of the unsafe and derelict Ambassador Hotel. The hotel, situated on Blackpool's seafront was threatening to collapse and equipment was urgently needed to safely tear it down. The plot has now been earmarked for luxury apartments and should help give the promenade a more modern aesthetic.
Despite Smiths Hire now operating on a national level, they've never forgotten their roots. Blackpool is where it all started for them and this year the Hire Specialists celebrate their 50th year in business. To celebrate the milestone, they're giving Trade Card holders 50% off all hires. To find out more or to sign up for a free trade card, click here.