So, the only question is… which type of scaffolding would best suit the demands of your job?
We currently stock both AGR (Advanced Guard Rail) and 3T (Through The Trap) scaffolding kits. In case you're wondering, AGR and 3T refer to the methods of assembly used to construct the towers. Now, we've got decades of experience providing fast and affordable non-powered access equipment, so if you need a bit more detail, here's a bit of insight as to how these two systems differ.
3T Scaffold Towers
3T is a method of assembly approved by the Health and Safety Executive, one that's designed to reduce the risk of falling for users. Basically, when using the 3T method, the user sits on the platform trapdoor to add or remove any guard rails above them. This affords them  a degree of protection that they wouldn't get from standing on an unprotected platform. The guard-rails are then progressively secured into position, allowing the user to climb onto the platform above, and continue to construct the next level.
Our 3T towers have a maximum total Safe Working Load (SWL) of 950Kg, and their platforms are designed to distribute weight evenly, which provides the user with a secure base for working at height. What's more our 3T towers can be easily dismantled, moved and rebuilt in a new location, should the situation require it.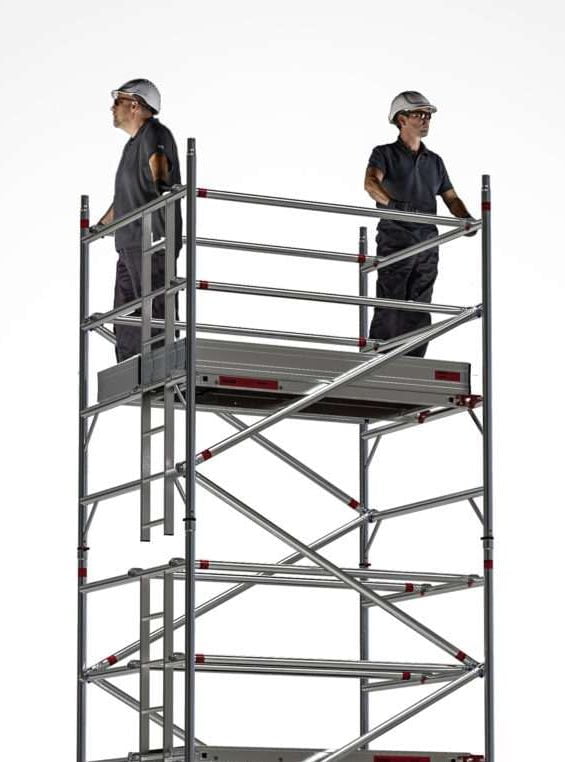 AGR Scaffolding Kits
Advanced Guard Rails are rails that can be assembled on the level immediately above the one where the assembler is standing. This type of system is often referred to as an 'integral' system. This type of system forms the advanced guard-rail as part of the tower structure – so it remains in the same position until the tower is dismantled at the end of the job.
Our AGR kits come in a range of platform heights from 2.2m – 12.2m, making them ideal for both domestic and commercial work.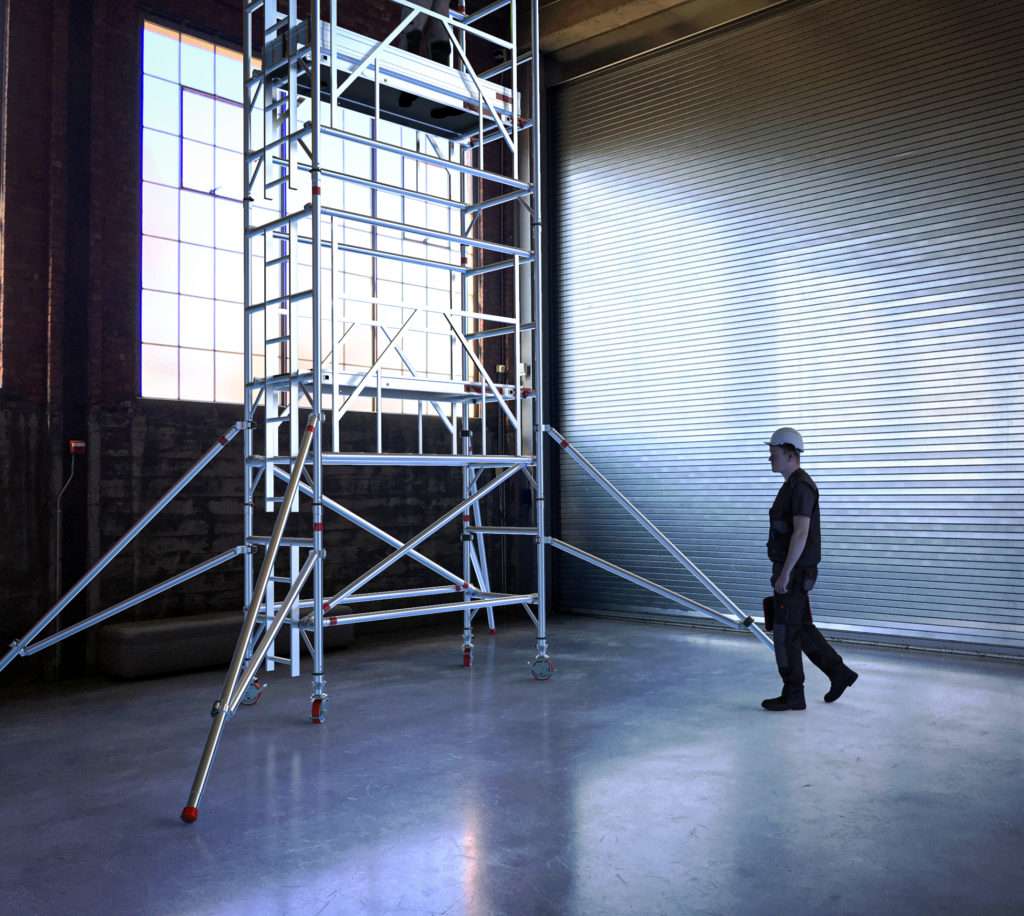 Which is the safer option?
Well, that depends! In all honesty, this is a subjective question. It's completely up to you – if the AGR system is followed correctly, your staff will never be exposed to the danger of falling from an unguarded platform. AGR towers also come with fewer overall components and are a little easier to build, however this can limit the overall flexibility of the tower height.
On the other hand, 3T is a tried and tested method approved by the HSE for erecting tower scaffolds in a safe and secure manner. Happily though, as long as your operators are properly trained in both methods of construction, neither of these options will pose any difficulty to them.
So, those are the basic differences more or less covered! Both 3T and AGR scaffolding towers are viable options for trade professionals looking for non-powered access equipment. Whatever the task at hand – whether it's maintenance, decorating or general building applications – you can rest assured that we have the right equipment to suit your needs.
We've been providing quality equipment and tool hire services to the DIY and trade sectors for more than 50 years here at Smiths Hire, operating from 16 tool hire depots across the North West & Yorkshire, including several in major hubs like Manchester, Liverpool and Leeds.
If you have any questions regarding any of our products and services, then feel free to give our team a call on 0333 323 2100 or email salesoffice@smithshire.com. We're always happy to help!