If you own a construction business, then there's a good chance that you'll need to use a cement mixer at some point. Concrete and cement mixers are essential tools for mixing and pouring concrete, which is used in a variety of construction projects, from buildings to bridges to roads. And since cement mixers are such a commonly found piece of equipment in many labour based jobs, you'll want to ensure you've got a reliable one to hand – and that's where we can help you here at Smiths Hire.
With more than 50 years of experience behind us, we're able offer you a great range of options on concrete mixer and cement mixer hire, spanning from petrol and diesel cement mixers to fully electric variants. So, here are our picks for the top 4 jobs where you'll definitely need a cement mixer.
Construction work
If you're a construction worker, you'll likely be involved in a variety of tasks related to building, such as preparing the site, laying foundations, and building walls. You'll use cement mixers to mix concrete for exactly these jobs, and if you're a road construction worker, you're responsible for building and maintaining roads, highways, and other transportation infrastructure. This means you'll need cement mixers to mix and pour concrete for roadways, bridges, and other structures.
So, if you're a builder, then you'll likely have used cement mixers for a variety of jobs on a day-to-day basis. Ultimately, it's vital that the cement mixer you use is reliable, and we can help with that. Our concrete mixers are robustly engineered with highly efficient, two piece heavy gauge, spun steel drums, so you can bet sure you'll get the very best results, every time.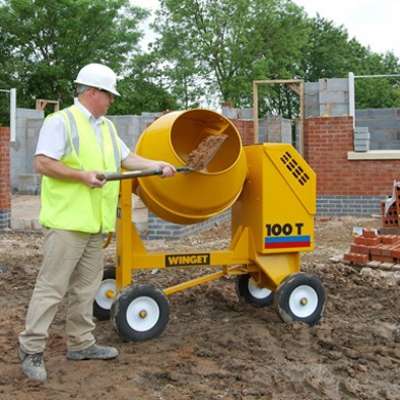 Concrete finishing
Concrete finishers are responsible for smoothing and finishing concrete surfaces to make them look attractive and professional. If this is your trade of choice,  you'll use a variety of tools, including cement mixers, to prepare the concrete mixture and pour it onto the surface. Without a reliable cement mixer, then it's really difficult for you to do a proper job, so it's worth investing in some reliable concrete mixers if you're a concrete finisher to ensure that you're able to provide the end to your job.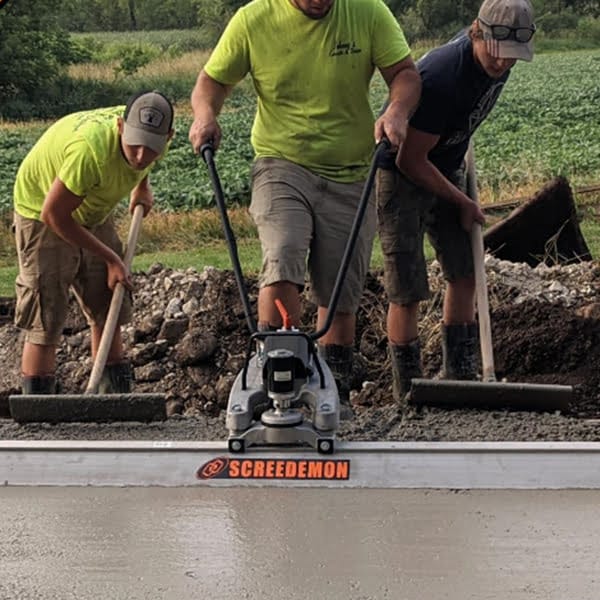 Stone mason
Masons are skilled craftsmen who build structures from stone, brick, and other materials. If this is you, the you'll often use cement mixers to mix the mortar that holds the bricks or stones together, making them a vital piece of equipment for the job. You'll usually be called in to repair damaged stonework on old buildings and monuments, carve or repair statues or memorial headstones, and make and fit stonework like window frames, archways and ornamental garden pieces. We also have stone / brick splitters available to make cutting stone work a breeze.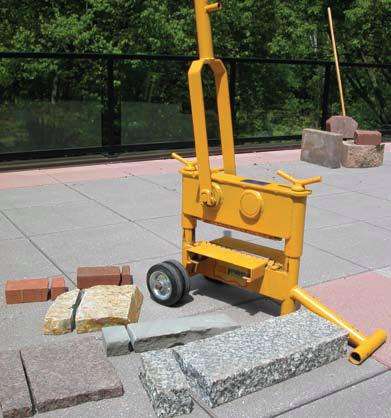 Landscaping
Landscapers use concrete to create patios, retaining walls, and other outdoor features. You also use cement mixers to mix and pour the concrete for these projects. If you're performing an extensive garden re-design job, then it's likely that laying concrete will be a part of the process at some point – whether you're installing a pond, a pathway, or even a pool, these will all require concrete foundations.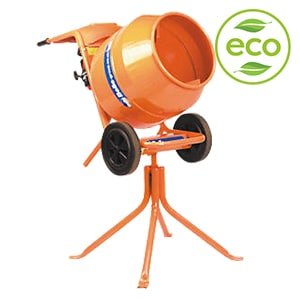 So, there are a variety of jobs that may require the use of a cement mixer – if you operate within construction or any of the related fields we've discussed above, you can get your hands on some powerful and reliable cement mixers at a moment's notice from us.
We've been providing quality equipment and tool hire services to the DIY and trade sectors for more than half a century, operating from 16 tool hire depots across the North West and Yorkshire, including several major cities like Manchester, Liverpool and Leeds. Feel free to give our team a call on 0333 323 2100 for any additional guidance on any of our products.