The days are getting shorter, the leaves are turning brown, and the weather is getting colder – and that can only mean one thing: Autumn is fast approaching! So, it's time to get your home prepared for the harsher weather of those dark wintery nights. During this time of year, you'll want to keep your home safe, warm, and protected from the elements – and that's exactly where we can help.
Here at Smiths Hire, we've been supplying our customers with fast and reliable tool hire services for years, helping them to complete any kind of job, whether it's a small DIY task, or a large commercial operation. So, if you're missing anything you need to get the job done, our wide range of rental services have you covered' with our wide range of rental services. So, here's our list of the most pressing DIY jobs that are worth getting done as the Autumn approaches!
Check your heating systems
This is perhaps the most important job of all, and will help to ensure that your home stays warm and cosy during the cold winter nights. It's a good idea to start with your radiators, which need to be bled to release any potential air that's trapped inside. To do this, first make sure the heat is turned off, then use a radiator key and an old rag to open up the bleed valves one at a time. Open up the vent slightly, and listen out for any trapped air. As soon as water begins to flow from the valve, close it back up and give it a wipe with your rag. Then, simply turn on your radiator, and that should be the job done. (If it's still not working though, you may need to replace the wax inside.)
As well as your radiators, it's also worth making sure that your boiler has been properly serviced by a professional, especially if it's been for a few years since its last examination. A qualified professional will ensure that your boiler is in full working order, which will give you the peace of mind that you won't have to replace it in the middle of Winter. The last thing you want is for your boiler to breakdown during the coldest time of the year!
Add some insulation
Continuing on the heating front, checking the level of insulation in your home will help your house to retain warmth, while reducing you energy bills. Remove and replace any damaged or worn insulation, but do be careful when working in your loft, as floor boards can be quite difficult to walk on. As an added piece of advice, any of your cavity walls can easily be filled in with special insulating materials to further contribute to your homes level of heat retention. Essentially, insulation can help improve your home's thermal performance and reduce your heating bills, which will be especially welcome at this time of year!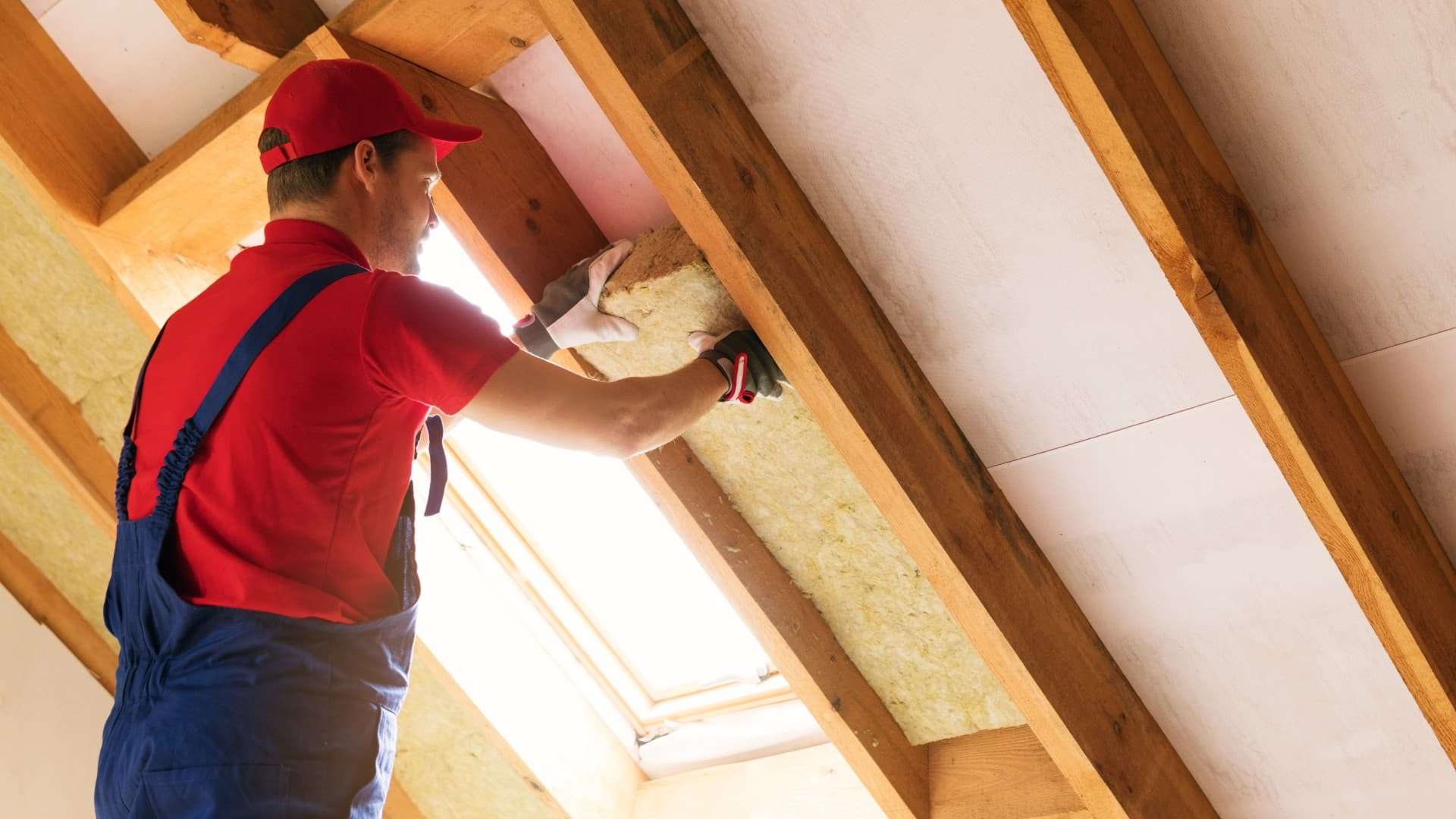 Assess your roof and guttering
These can be expensive issues to deal with if they're not caught early, and if not addressed they can even lead to lasting damage to your property. To start, look at replacing any broken or loose shingles, tiles or slates on your roof, as these can cause leaks and pose a significant safety risk to anyone walking by your home. When it comes to clearing out your guttering, another thing to look out for is any build-ups of moss or leaves, as these can block downpipes and troughs, causing your gutters to overflow during periods of heavy rainfall. This can cause issues for your property in terms of damp later down the line if left unattended, so it's best to nip it in the bud before it becomes an issue.
If you need some help accessing your roof and guttering, look no further than our Access products to make the job easier for you. We can offer anything from Roof Ladders to Scaffolding as well Powered Access options including Scissor lifts and Cherry Pickers to name but a few.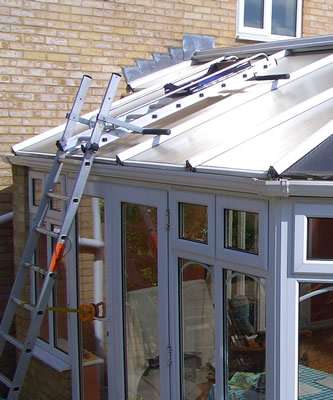 Those are the main jobs pretty much covered! Of course there are other, smaller jobs that you can do to ensure that your home is Autumn ready, such as mowing the lawn and clearing away any garden furniture, but at the very least you can rest assured that these essential tasks can help to keep your home cosy and warm throughout the winter.
And of course, whatever home DIY tasks you've got lined up before the Autumn, you can count on us to have exactly the tools you need to complete any task, big or small.
Here at Smiths Hire we've been providing quality equipment and tool hire services to the DIY and trade sectors for more than 50 years, operating from 16 tool hire depots across the North West & Yorkshire, including several in major hubs like Manchester, Liverpool and Leeds.
If you have any questions regarding any of our products and services, then feel free to give our team a call on 0333 323 2100 or email salesoffice@smithshire.com. We're always happy to help!