As well as our outstanding tool hire and powered access equipment hire services, did any of you DIY enthusiasts know that we can also supply you with a variety of decorating equipment hire offerings?
With winter right around the corner, it's time to start shifting focus towards the DIY tasks you can do indoors, rather than outdoors. There are a variety of odds jobs you can do to both bring a new lease of life to your home, as well as increase its value, so here at Smiths Hire, we've put together a list of a few of the simplest indoor tasks that you can complete to help keep you busy this winter.
A fresh coat of paint
A new coat of paint can add a vibrant, refreshing look to your indoor spaces. You can either repaint your walls using the same colours to give them a new, updated feel, or opt for a brand new colour scheme if you fancy changing up the atmosphere of a room. If you're looking to incorporate something minimal, we'd recommend painting one of the walls in your living room, as this will serve as a great anchor for the rest of your interior design. What's more, we'd say it's definitely worth waiting for a cool, dry day for completing this task, as this will allow you to crack open a window to let in fresh air, which will assist you in the drying process.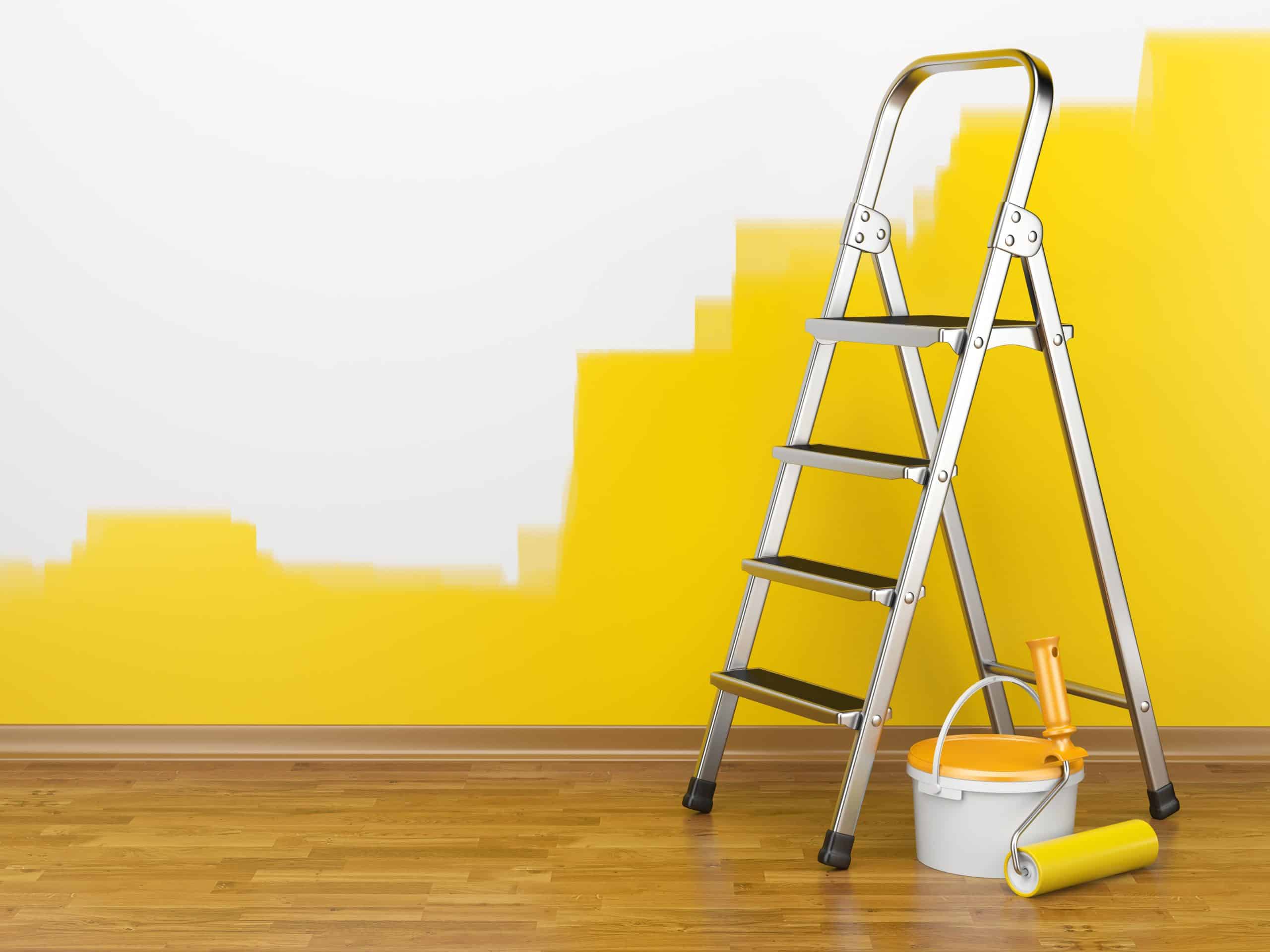 Now, a lot of people will opt for a simple paint brush or paint roller when doing any indoor paint work, but if you're short of time and looking for a fast and efficient method of getting paint onto your walls, then take a look at our paint sprayer hire options, and you'll definitely find something to help you make short work of any painting jobs.
Subtle kitchen upgrades
Now, we're not talking about getting a whole new kitchen installed (unless of course that's what you want, then in that case have at it!). No, we just mean making a few simple modifications here and there to help improve the overall aesthetic of your kitchen. A fresh coat of paint is a good place to start, and won't cost you the Earth to achieve, and installing a new backsplash can add impact and refinement to any outdated kitchen for a minimal cost. Similarly to an accent wall, a new backsplash can set the tone for the rest of your kitchen design, and can be purchased in a variety of colours and styles to fit your tastes.
Upgrade your insulation
Insulation is one of the most practical additions you can make to your home, particularly in the winter. It's a great way for you to add value to your property, as well as reduce your utility bills by saving you from having to put the heating on as high when the cold really starts to bite. You can improve the insulation in your home in a variety of different ways. If you live in a home with an attic or basement, you can insulate openings and crawlspaces to help trap heat, and windows and doors can be sealed up with caulk, waterproof sealant or weatherstripping. Of course, if your windows are really old, you may want to consider replacing them altogether to help improve both the heat retention and value of your home.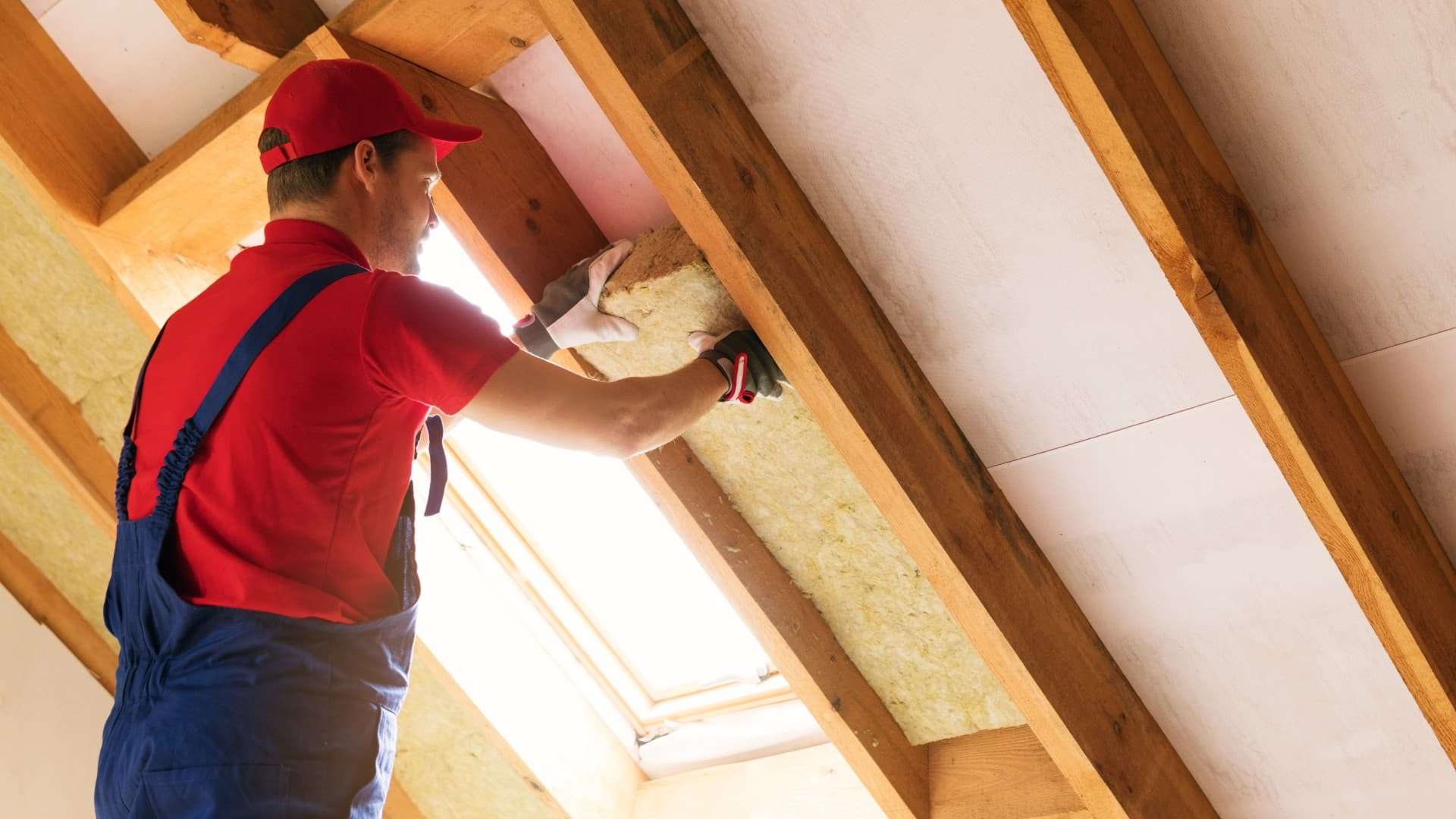 So, there's plenty to keep you occupied if you find yourself at a loose end this winter and you want to make good use of your time. Plus, if you're ever in need of any equipment to help you tackle these projects, we're here to help.
We've been providing quality equipment and tool hire services to the DIY and trade sectors for more than half a century, operating from 16 tool hire depots across the North West and Yorkshire, including several in major hubs like Manchester, Liverpool and Leeds. Plus, we also have our Regional Customer Support Centre based at our Head Office in Blackpool. That means we can supply powered access machines to locations across the UK. Wherever you're based in the country, you can rely on us to supply you with everything you need to get the job done.
If you have any questions regarding any of our products and services, then feel free to give our team a call on 0333 323 2100 or email salesoffice@smithshire.com.