Adding to their vast existing range of equipment for hire, the new Stihl site will offer customers an opportunity to purchase items ranging from chainsaws to powered garden tools, all from a renowned and trusted, high-performance brand.
With 50 years of experience hiring out Stihl equipment, Smiths Hire have the necessary product know-how to give an unparalleled service alongside their new offering.
Customers can choose to have their shiny new Stihl product delivered direct to their door or can opt for click and collect via one of their many depots across the North West and Yorkshire. The latter option is ideal for any customers who may be unsure about what exactly they need for their job. Should this be the case, a member of the depot team will be on-hand to offer advice on which product is best suited, and then give a full demonstration of how to use the tool safely. As an additional USP, Smiths Hire will offer after-sales service and maintenance, a further way they can excel amongst other online Stihl dealers.

The new site will be easy to navigate and provide all the expected product information and specs to help users make informed buying decisions. Core products can be bought individually or as convenient bundles, as well as optional accessories such as saw blades, batteries, oil and more. Additionally, there will be online video support and Stihl-related blogs uploaded regularly to the site to keep customers up to date on latest products.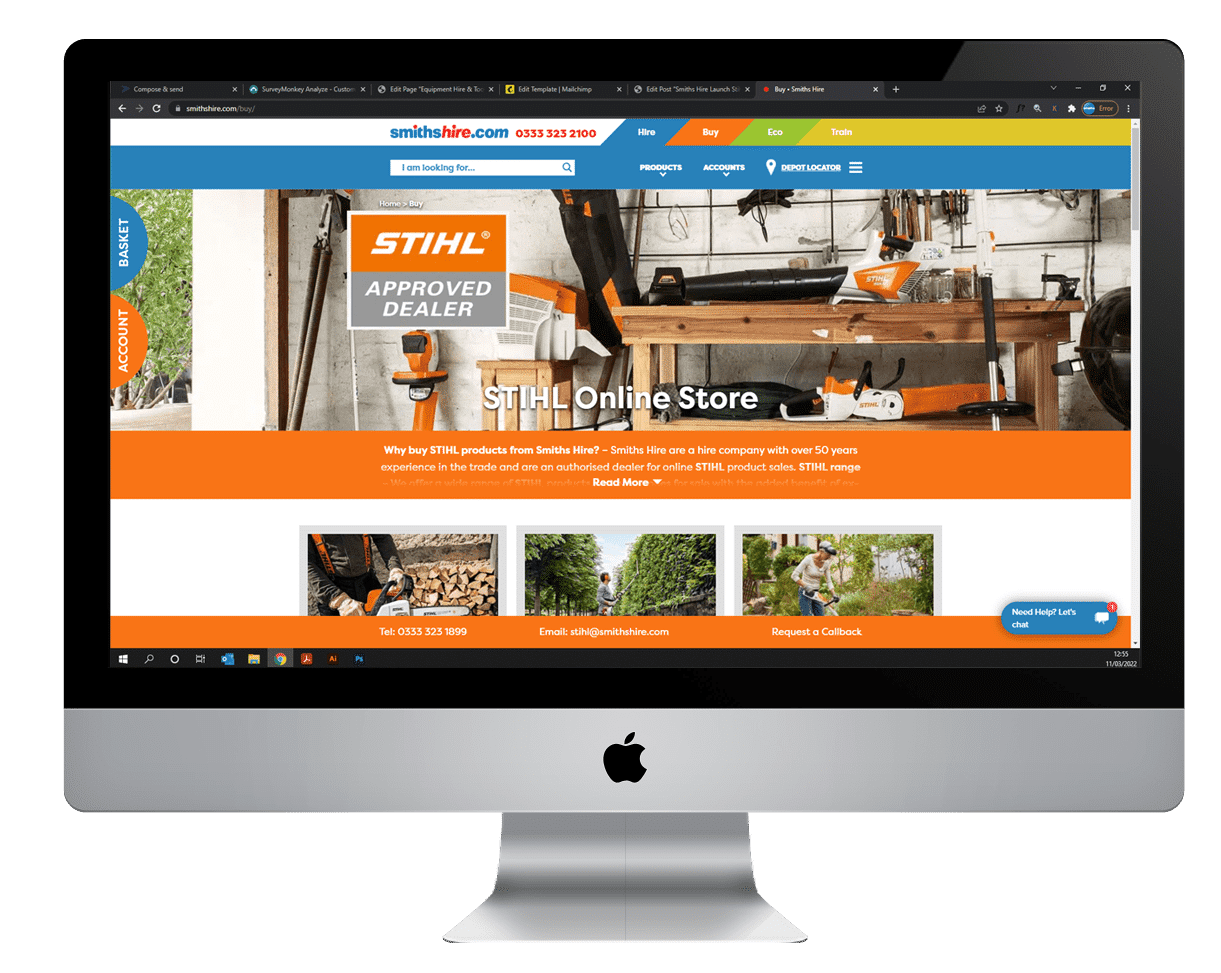 Smiths Hire MD's David and Thomas Smith had this to say about the new service…
"We're delighted to make this announcement and it's something that's been in the works for a while. Getting the offering right and making sure the website and service as a whole is as good for the user as possible has been paramount".
"We feel like we're in a fantastic position now to offer the best service available for those looking to purchase Stihl products. Stihl are an incredible brand and well known for their quality so we're happy to align this with our latest offering".
The new Stihl site will offer great service and great prices, including a Clearance and Sale section for the bargain hunters out there.
Looking to get your hands on some new kit? Visit the online store here.