Here at Smiths Hire, we have over 50 years' experience in the hire industry and that means we know exactly what our customers may need tool and equipment hire wise to complete those all-important Summer projects. Summer is a great time to tackle those tasks and jobs made easier by the milder weather and the lighter evenings. So, we have devised our Summer Pick'n'Mix selection of products to give you inspiration and direction for your projects.
Introducing our Outdoor Legends
With the hope of some brighter days leading up to the peak of Summer you may be looking to complete those jobs that are almost impossible in the Winter months. Or you may be looking at getting your garden Summer ready for those family BBQs and lazy days in the sun. We have some ideas for you below and recommendations of products from our Summer Pick'n'Mix selection –
Laying a foundation for a patio or garden shed
If you need to lay a solid base for a garden shed or a patio then the main tool you will need to hire is a portable concrete mixer. To create the foundation, you will need to mix a lot of concrete. The use of the concrete mixer means that you will be able to mix the concrete, our it into the form and finish it, without leaving too much time between each pour. Therefore, the concrete mixer is a great timesaving way to get the job done. We have different products available depending on which is the best for your 'site'- we offer a Diesel Powered Tilting Drum Mixer or a Petrol ½ bag Mixer. As well as Electric concrete mixer varieties too for those looking to be more mindful of the environment when project planning.
We also have a great range of accessories for your concreting tasks that ensure that you have the perfect smooth finish to the concrete foundation – from Power Floats, Screeds & Tamps to Concrete Roller Strikers.
Laying a driveway or patio
To be able to lay a flat, even patio or driveway the key is to ensure that you have prepared the area effectively first. The ideal tool for the job is a Wacker Plate. Wacker plates, also known as Plate Compactors or Vibrating Plates, are used to flatten surfaces in preparation for new pathways / driveways or patios. They are available in electric, diesel, and petrol models and are useful for both commercial and DIY projects of all sizes. Wacker plates are perfect for compacting hardcore, sand, or gravel. Our dedicated team are on hand to help you choose the right plate for your needs and you can rest assured that all our equipment is of the highest possible standard. You'll be enjoying your new patio or driveway in no time!
Total garden redesign
If you are looking to embark on large-scale garden makeover, you may find it useful to hire one of our Mini Diggers. A mini digger, also known as an Excavator, is a necessity when it comes to topsoil excavations where you need to relocate vast amounts of soil quickly and easily. These Mini Excavators are suitable for a range of domestic and small-scale construction jobs. Suited to domestic landscaping, patio reworks and general small-scale dirt shifting. The great advantage is that you do not require a license to operate a Mini Digger (as long as you are not driving on a public road that is!) but if you have any reservations about using it then we do recommend that you hire a professional to undertake the work for you. Our products feature Kubota models ranging from a 0.8T Micro/Mini Digger all the way up to a 5T Mini Digger. As part of our commitment to providing customers with Eco alternatives, we also have a 1.6t Hybrid Mini Digger and a 1.9T Electric Mini Digger available.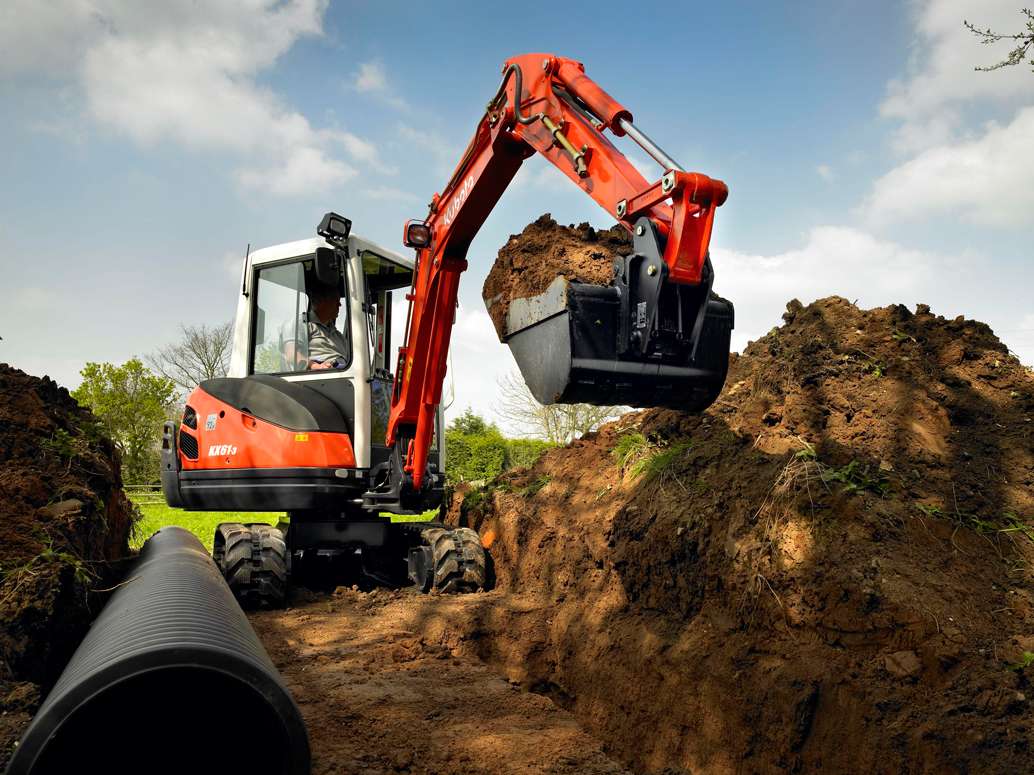 General Garden Care & Maintenance
We have a vast array of Gardening Tools available so no matter how big or small the job, you can be sure that we have what you need to make light work of those often back-breaking tasks! Do you need to chop up wood or reach high branches for tree pruning? Take a look at our chainsaw range. Once you've cut down those branches or logs you may be looking to dispose of the wood, hiring one of our Wood Chippers could be the ideal solution, they will easily reduce wood to create chippings which can then be used in your garden as mulch, to help weed control or to line flowerbeds and walkways – totally environmentally friendly!
Or perhaps you need to put those British lawn stripes back into your grass? Then we have a variety of helpful tools and equipment (Petrol Lawnmowers / Grass Trimmers / Lawn Scarifiers, etc) to ensure that your lawn is tip-top in our Lawn Care Equipment category.
These are just a selection of the Outdoor Legends products available in our Summer Pick'n'Mix product range, visit our website or call one of Hire Experts to get the best advice for your particular project from our Smiths Hire team.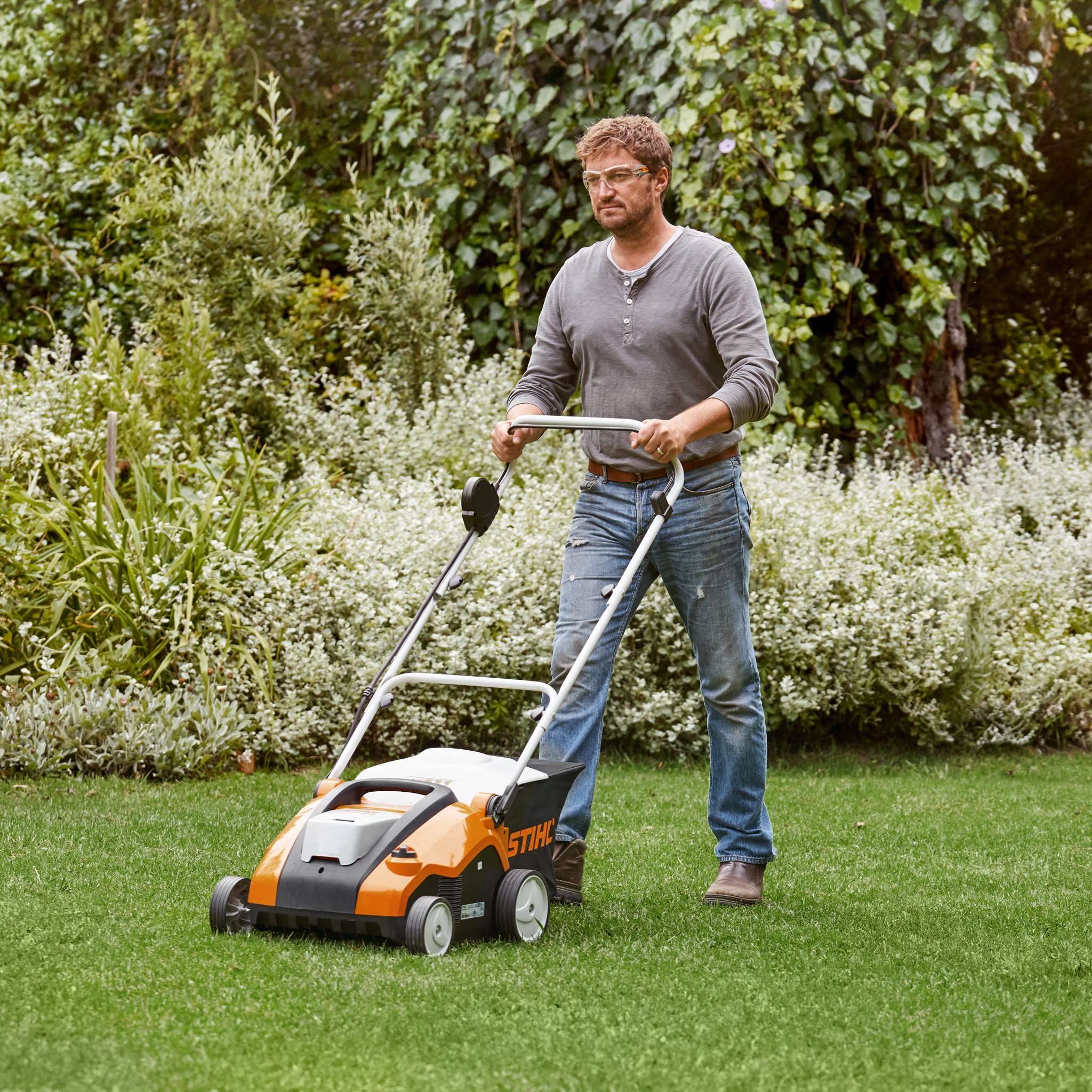 Presenting our Indoor Heroes
So, if the great British weather happens to let us down or if the sunny days are just too much for some of you, then there are always those indoor tasks & niggly jobs to tackle too. You will be the hero of the household when you tick some of those projects off the task list; meaning you can put your feet up without any feeling of guilt. Here are some suggestions of jobs you may want to undertake with the help of our Summer Pick'n'Mix range –
Freshen up your hardwood floor
Do you have a wood or parquet flooring that has seen better days? Then look no further than our Wooden Floor Sanders for hire. You can hire a Floor Sander or Floor Edging Sander by themselves or if you need both, why not hire them as a complete Floor Sander kit. Making light work of the task at hand in comparison to using traditional sandpaper by hand to complete the job! Top tip: Remember to sand your floors diagonally as it speeds up the process and evens out your floorboards. Also, you won't be left with areas of the floorboards that are difficult to reach. Utilising the Floor Edger means that you can access any tricky or confined areas such a cupboards and stair treads with ease.
Clean your carpets & rugs
This is the ideal time to get your floor coverings sparkling like new. Gone are the wet, muddy days that Autumn and Winter can bring and now is the time to get those carpets & rugs looking brand new. With our Carpet Cleaner range we have a few different options; from the Domestic Upright Carpet Cleaner; which is ideal for use in your home due to its easy portability and cleaning reach, powerful motor and quick drying capabilities  to the Professional Carpet Cleaner; which is suitable for industrial use making it ideal for offices, shops, schools & restaurants etc and very high traffic areas.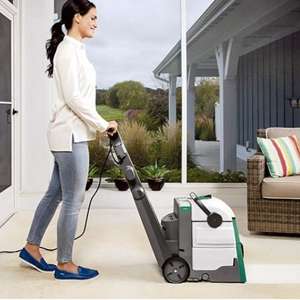 Attaching skirting boards or panelling
Our Nail Guns are the tool for the job, one of the most popular types of nail guns. Available in Electric or Gas-powered models, with options for 1st or 2nd fix too. 1st Fix nail guns (also known as Framing Nailers) are ideal for work that requires strong and robust fixing such as roofing, wall framing and flooring. Whereas the 2nd Fix nail guns (often know as Finishing or Brad Nailers) are ideal for more delicate finishing work such as door frames, skirting and furniture which gives a more discreet, refined finish. These guns are suitable for almost all kinds of lightweight wood tasks.
Last task of all – RELAX… with the cool air from one of Air Conditioning Units!
When the Summer sun heats up then turn to our Air Conditioner Hire range. With options suitable for homes as well as offices, warehouses and workplaces we really do have the cool solution for you. Our range offers Exhaust Tube Air Conditioners in 2 output sizes; 3.5kW or 4.5kW and Industrial Air Conditioners in 2 output sizes; 7kW or 9kW. As well as Evaporative Cooler models and an Industrial Rapid Fan too, Smiths Hire will keep you chilled this Summer.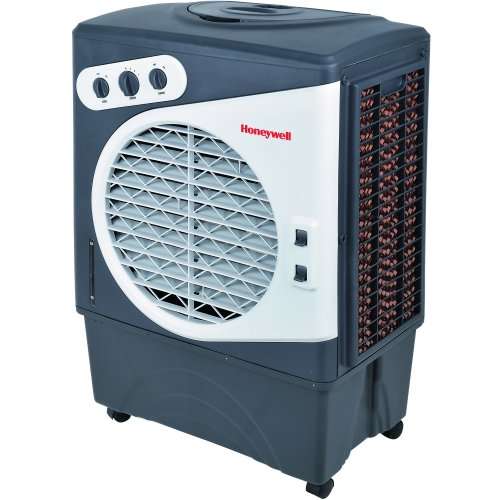 These are just a few of our suggestions though – if you need any help narrowing down your choices from our Summer Pick'n'Mix range, that's exactly where we can help. With more than half a century of experience behind us, you can count on us to recommend the perfect equipment for your project.
We also supply powered access machines to our customers nationwide, so no matter where you're based in the UK, you can count on us to be able to help!
We operate from 16 tool hire depots across the North West, including several in major hubs like Manchester, Liverpool and Blackpool. At Smiths Hire we offer Scorching deals 24-7!
If you've got any further questions about our Summer Pick'n'Mix range or you need a bit of expert advice, don't hesitate to get in touch with us – feel free to call us on 0333 323 2100, and we'll be happy to help however we can!