Your Hires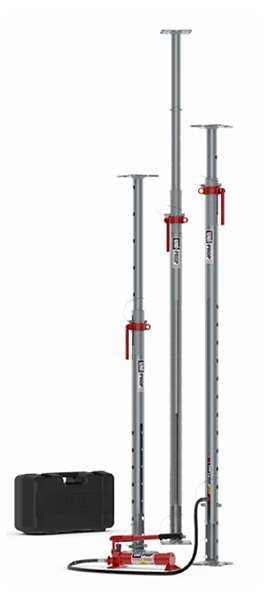 Hydraulic Acrow Prop
Hydraulic Acrow Prop
The Hydraulic Acrow Prop (Uni Prop) is a state of the art piece of steel prop equipment, with its hydraulic-assisted function. Saving time and labor, assembling steel props has never been easier with the Uni-Prop.
Uni Prop Features:
Quick, safe & easy to operate.
750Kg – 2000Kg controlled hydraulic power.
1.78m hydraulic hose.
Hydraulic-assisted extension range of 1140mm – 3330mm.
Detachable multi-prop hydraulic assembly.
Top & bottom pin assemblies.
Load tested to BS EN 1065.
Traditional mechanical support.
Used for applications such as:
Steel positioning.
Formwork.
Brickwork refurb.
Strongboys.
Underpinning.
Confined spaces.
Basements.
Shuttering.
Trenchwork.
Excavation.
Loft conversion.
Needle support.
Shoring.
This product is hired as a two-part product: firstly the Hydraulic Pump and secondly the Acrow Prop. Note – One pump can be used on various Acrow Props.
For more information and to watch the product video click the following links:
Click to view user guide
Click to view product video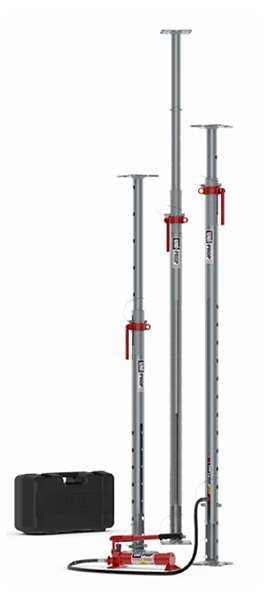 Web Price:
Ex VAT & Delivery (if applicable)
Day hire rate
Was £POA
£POA
Additional Day rate
Was £POA
£POA
Weekend hire rate
Was £POA
£POA
Week hire rate
Was £POA
£POA
Hydraulic Acrow Prop in action