Like the first New Product Demo Day, we began the event with a casual start by having a coffee and a chat with one another. Once everyone was settled in, we started the product showcase.
We were joined by Hilti and Dustcontrol to show us some of their latest products.
Products featured:
Hilti DRS-6 dust removal system

Hilti BX 3-ME Nailgun

Hilti Diamond Drill Assembly

Dustcontrol AirCube 2000

IXO Lift 400 Series

Energy Saving LED on-site lighting

Pressure Water Bowser

Bull Fire Safety System
After watching the guys from Hilti and Dustcontrol present the products, the attendees got to have a go for themselves. This gave them an insight of what it would be like to use the products prior to hiring them, as well as showing them how to use them and taking a more hands on approach to the event, rather than just talking about the products. All in all we feel the event was a great success, as we had some exciting products on show. We received nothing but positive feedback from people that attended!
Given the success of the first two Demo Days, Smiths Hire will be continuing with the "New Product Demo Day" events and bringing you more fantastic products to try. If you want to get involved in a future Demo Day, simply visit the link below and reserve your place. We look forward to seeing you!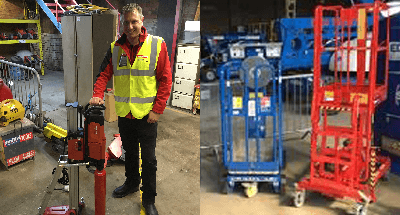 Above left: The Hilti Diamond Drill. Above right: Ixolift Non Powered Access Equipment.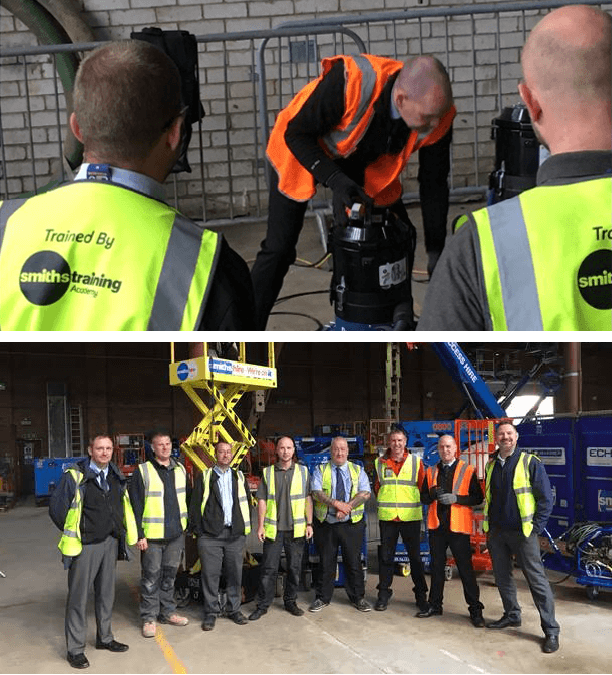 Top: The AirCube 2000 on show. Bottom: Members from DustControl and Hilti along with attendees from the event.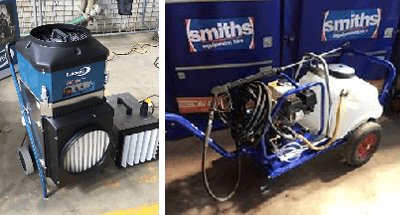 Above left: DustControl AirCube 2000. Above right: Pressure Water Bowser.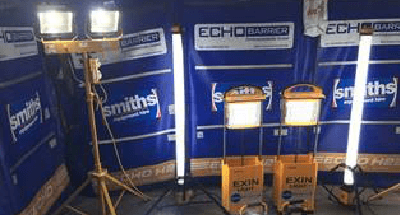 LED Lighting for on site.